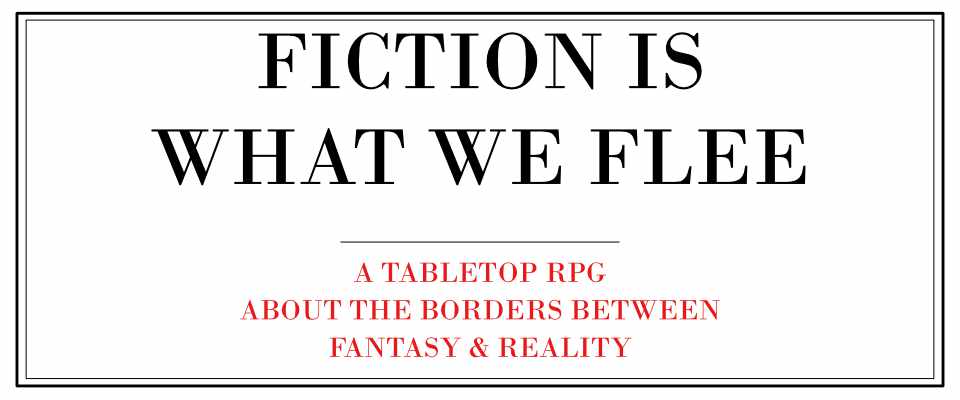 Fiction is What We Flee
An incredible new technology has been discovered that allows explorers to cross the border between Fiction and Reality. You can now travel into alternate dimensional constructs based on fictional worlds of Earth culture.

Essentially, Wonderland, Oz, and Middle-Earth are all now real places that can be visited.
However, reading about fantastic worlds, and living in them are two different things.

Many of the beings native to these fantasy worlds suffer horrible injustices. They suffer under the rule of the Queen of Hearts, Captain Hook, and all other varieties of fictional oppressors. Many of them dream of fleeing to the "real" world to start new lives.

Unfortunately, many on Earth don't see the beings in these fictional worlds as real, or deserving of human rights.
You and your comrades in the Unreal Network do not agree. You're willing to break the law, risk your life, enter the Fictions, and save whoever you can.

This RPG uses a hack of the Tunnel Goons rules by Nate Treme

An entry for the 2021 One-Page RPG Jam

I'm releasing this for free, but you might want to kick in a few bucks to actual refugees:

Donate to Women's Refugee Commission