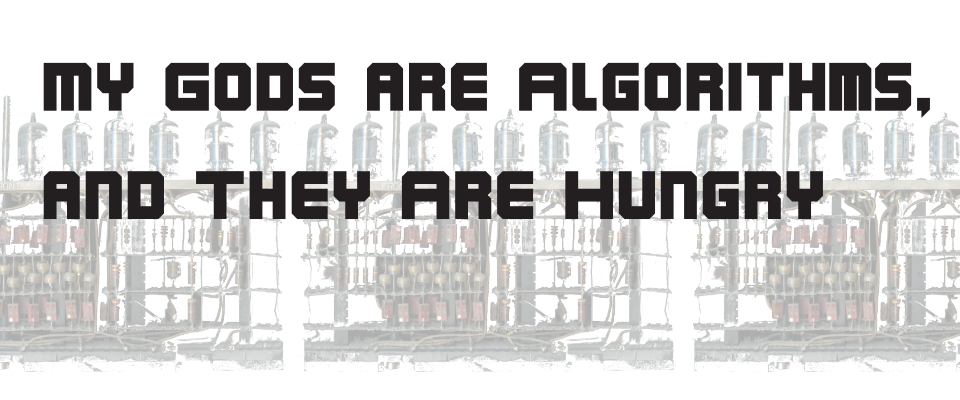 My Gods Are Algorithms, And They Are Hungry
A GM-less, competitive, storytelling game about influencers in a post-human world.
A few years from now…
The world is ruled by algorithmic AI gods, more powerful than any human institution. They are far beyond human understanding and control.
The only role humans still play is interacting with the Churn, the vast array of social networks, memes, and various electronic fads constantly blinking in and out of existence.
Most people keep their head down, try to live their little lives in the shadow of the algorithms.
A brave (or foolish) few choose to become Influencers, the only path mere humans still have to have any power or status in the post-scarcity dystopia.
Influencers brave the social fury of the Churn, hoping to build their Status to ascend to the apex of social influence - reaching the god-like status called Iconic.
If they fail, they risk being Cancelled and expelled from human society.
Inspired by Convincing Sir Arthur, by Keith Edinburgh
Download
Click download now to get access to the following files:
MyGodsAlgo_A5_Pages.pdf
2 MB
MyGodsAlgo_A5_Pages-booklet.pdf
2 MB
MyGodsAlgo_A5_Spread.pdf
2 MB
MyGodsAlgo_CharSheet_A5.pdf
396 kB
Community Copy
Support this game at or above a special price point to receive something exclusive.
Community Copy
If you're short on funds, help yourself to a community copy of the game.