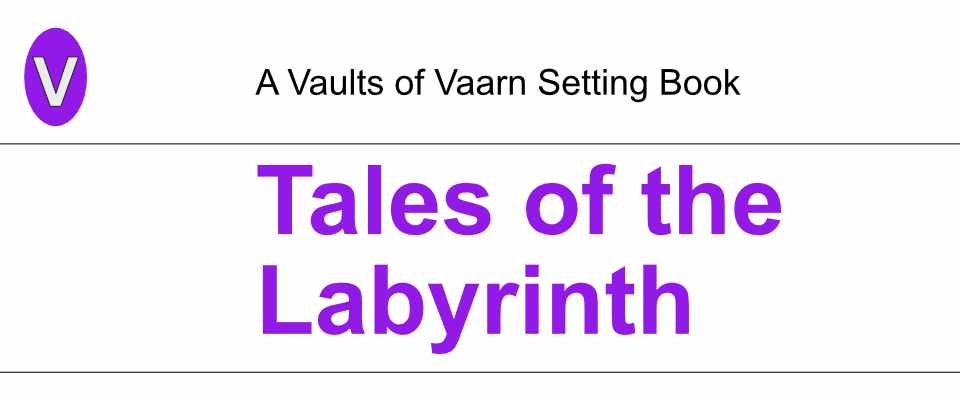 Tales of the Labyrinth
A pointcrawl sandbox for Vaults of Vaarn, the OSR science fantasy RPG.

On the edge of the great blue desert of Vaarn, is a little-traveled region, commonly called the Labyrinth. It's a twisty maze of canyons, difficult to navigate through except by a few well-traveled paths.
The few inhabitants of this harsh land are either hiding from the New Hegemony, fleeing from enemies, or looking for extreme solitude for their own strange purposes.
What's in the Labyrinth?

Lizard-herding synths
Rogue Musicians, jonesing for coffee
Rainbow-Fly swarms
A Science Mystic with a Language Virus
Arrogant Playwrights
What's in the 20-page zine?

6 locations
New creatures
Point-crawl map
Random Encounter table
Download
Click download now to get access to the following files:
Tales of the Labyrinth_Pages.pdf
1 MB
Tales of the Labyrinth_Screen.pdf
1 MB
Tales of the Labyrinth_Booklet.pdf
1 MB